Most Useful Drupal Resources on the Web
So as you all know I've been getting deep into Drupal in the last few months. I have a lot of things going on right now around Drupal and other projects and I can't wait to blog about them. For starters though I want to share with all of you my personal list of the most useful drupal resources on the web.
Drupal Tutorials and Resources
Obviously, Drupal.org leads the way as the number one most useful Drupal resource on the web. With a prodigious amount of online documentation in the handbooks and forums, you will find almost everything you need there. The Documentation section is divided into sections – Getting Started, Beyond the Basics, and so on. The forums are also divided into sections to allow you to find answers and ask questions.

Lullabot follows as my number 2 most useful Drupal resource on the web.  With numerous tutorials in screencast form and podcasts, Lullabot offers a tremendous amount of useful training and information on using and developing for Drupal.   Lullabots describe themselves as Drupal experts. They write books and articles, publish videos, and roll out weekly podcasts about Drupal and building web sites.  They also offer public and private training, as well as ongoing consulting relationships.  I am currently working through a Lullabot book "Using Drupal" which I will be reviewing here soon.  Lullabot is easily my favorite Drupal resource.
Third for awesome Drupal tutorials is Drupal Therapy.  Awesome screencasts, not so many at the moment, but definitely growing.  The screencasts are high quality, well explained and detailed, and focused on modules and how to apply them.  I'm definitely looking forward to more screencasts from Sean Effel!
Got Drupal comes in fourth in my list of sources for Drupal tutorials.  Matt Petrowsky prepares awesome screencasts on different Drupal topics, and I have learned a whole lot from watching his tutorials and following along.  The videos are useful, easy to follow, and amazingly fun!  Matt updates his tutorials regularly so it's worth subscribing to his site feed.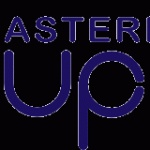 At number five is Mastering Drupal, run by Greg Knaddison. This is another source of awesome Drupal screencasts and tutorials teaching you how to do stuff on and with Drupal.  Greg doesn't seem to post much on this blog and you can now find him at Growing Venture Solutions, but the Mastering Drupal website is still worth bookmarking and revisiting often!
Drupal Dojo comes in a close sixth, although as of this writing they haven't published any updates in almost a year!! I hope they come back soon!! Nonetheless, the Drupal Dojo website has a great collection of Drupal screencasts and is worth bookmarking!
Learn by the Drop is another awesome resource for Drupal tutorials.  There are video as well as text tutorials on the site, including a free video series and a  downloadable pdf for Drupal beginners.  There's a nice guide on how to get the most of the Learn by the Drop website so you don't feel lost.  One thing to note is that they do offer premium videos that are higher resolution, immediately downloadable, and cost you some.
More
The following are listed in no particular order and have Drupal tutorials and other articles and resources of interest:
Webchick's Website – This is the website of Angie Byron, lullabot and Drupal 7 maintainer.  She has interesting articles on Drupal as well as other stuff, and is just generally an interesting read.
Geoff Hankerson's Blog – Another blog by a Drupal developer where you will find free detailed Drupal tutorials as well as a portfolio of Geoff's work, which I have to say is impressive!
MustardSeed Media – Another source of Drupal screencasts covering different modules and how to utilize them.  While it's billed as being for Christian websites, it's a great resource for anyone who wants to build Drupal websites.
Drupal Sightings – This is a Drupal link blog that lists different Drupal content on the web including links to tutorials, articles, as well a "theme of the day".  Definitely worth a look and an rss subscription.
If I left any of your favorites out, please add them in the comments section.  Read to the end of this post to see my criteria for adding a site to this list.
Drupal Theme Sources
Ofcourse the main source for all things Drupal is the Drupal.org theme section, and there are many contributed themes available for download there.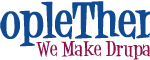 My second source of Drupal themes is Roople Themes.  They have some interesting themes, not a wide selection, but definitely interesting.  Worth downloading and playing with. They offer a lot of regions and color schemes.  Make sure your read the installation guides for the Roople themes, and there's also a forum where you can post questions and discuss themes.
All Drupal Themes
Theme Garden – Demos all the themes on Drupal.org
Free Drupal Templates
ThemeBot
Sitepoint has some free Drupal themes for download
Free Drupal Themes
These are the main resources that I find myself turning to again and again in my Drupal learning and site development process.
I am sure there are many many other awesome Drupal resources out there.  If I remember any or run into any I will be adding them to the body of this post, so bookmark this post and keep an eye on it.  If you know of any other awesome Drupal resources please leave a comment and I'll add it to this list.  My only criteria is that they be websites that offer, for the most part, FREE Drupal tutorials and resources.
Alright, over to you!! What are your favorite Drupal resources?